Telco Veon has sold its Russian operations to local management.
Earlier this month the Amsterdam-based company announced that it is 'conducting a competitive sales process' in relation to its Russian operations.
This week the telco announced it has now entered into an agreement to sell Veon's Russian operations to certain senior members of the management team of PJSC VimpelCom, led by its current CEO Aleksander Torbakhov.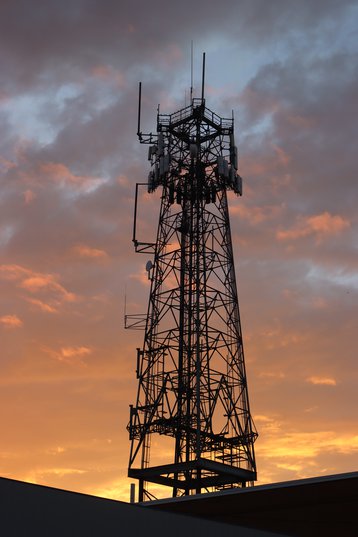 While the deal implies an expected enterprise value of approximately RUB 370 billion ($6.1bn), under the agreement Veon will receive total consideration of RUB 130 billion (approximately $2.1 billion); it is expected that the total consideration will be paid primarily by VimpelCom taking on and discharging certain Veon Holdings B.V. debt.
The deal is expected to close in June 2023 but is subject to usual closing conditions.
"After considering numerous options, I am confident that the agreed sale of Veon's Russian operations to the VimpelCom management team represents an optimal solution for Veon, its Russian operations and the stakeholders of both companies, including customers, shareholders and creditors, as well as employees both in and outside of Russia," said Kaan Terzioğlu, CEO of Veon.
"Veon is committed to ensuring the transaction is seamless for staff and customers in Russia, with no disruption to the services currently provided. This transaction will be equity accretive, result in significant deleveraging of Veon's balance sheet and will enhance Veon's credit profile," he added.
As part of the transaction, ownership of Veon's Kazakhstan operations will be transferred to Veon Holdings B.V. and certain inter-company loans will be extinguished; Veon Holdings will take direct ownership of the Group's 75 percent stake in Kar-Tel, which operates under the Beeline brand.
The agreement also includes a customary provision that enables Veon to benefit from potential subsequent events, including a sale of VimpelCom at a higher valuation as well as termination rights in favor of Veon in case of a change in control of the buyer entity, for a period of 30 months following closing.
In an interview with Capacity, Veon CEO Kaan Terzioğlu recently said: "VimpelCom should be owned by Russian shareholders. We are in the middle of a process."
Veon is the latest company to seek to exit Russia in the wake of the country's invasion of Ukraine.
Intel, AMD, Nvidia, and contract chipmaker TSMC have all paused sales to Russia. Google, Microsoft, and Oracle have suspended work in the country, along with Apple, Netflix, Sabre, SAP, Infosys, Atos, PayPal, Mastercard, and Visa.
Cisco, IBM, and HPE announced they would leave Russia. Siemens has said that it would leave the country, while Schneider Electric said that it is selling its Russian operations to local management. Intracom has also exited the country while Ericsson is in the process.
Local companies have also been affected. Companies including Yandex and SberBank have been forced to sell off non-core parts of the business, while Rostelecom stopped data center development at a number of sites amid equipment shortages. Some local operators have said they are or would consider building facilities outside the country - yet continue serving Russian companies - in order to avoid supply chain issues.