Microsoft said that it will suspend "all new sales of Microsoft products and services in Russia."
Earlier this week, Oracle said that it was suspending all operations in the country, while rival SAP said it would pause sales in the country, following Russia's invasion of Ukraine.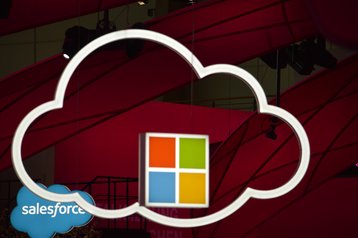 In addition to stopping new sales, Microsoft is "coordinating closely and working in lockstep with the governments of the United States, the European Union and the United Kingdom" to stop "many aspects" of its business in Russia due to sanctions, company president Brad Smith said.
The company did not disclose exactly which services will stop. DCD has contacted Microsoft for clarity on how its Azure cloud service is impacted.
Microsoft does not own any data centers within Russia, but in 2018 partnered with local telco MTS (which was recently delisted from US stock exchanges) to offer cloud services based on the Microsoft Azure Stack in Russia.
Oracle, meanwhile, said that it "has already suspended all operations in the Russian Federation." The company also does not own any data centers in the country, but its Oracle Exadata Cloud Service was used by local companies like Compass Plus.
SAP CEO Christian Klein said: "We are stopping business in Russia aligned with sanctions and, in addition, pausing all sales of SAP services and products in Russia."
He added that the company would give €1m ($1.1m) as humanitarian aid for Ukraine, and "also offered to convert our office space at locations across Europe into warehousing and accommodation for refugees."
Other companies have also suspended business with or in Russia, including Accenture, the London Stock Exchange, M&S, Airbnb, and the Chinese-led Asian Infrastructure Investment Bank.