Yandex, often considered Russia's equivalent to Google, has agreed to sell its media arm to VK (VKontakte), the company known as Russia's Facebook.
The news aggregator service Yandex News, and the blogging platform Zen are being sold for undisclosed sums to the social media company, as a result of Russia's invasion of Ukraine, according to TechCrunch Both platforms have been accused of spreading Russian propaganda and blocking true reporting of the war, putting Yandex at risk of sanctions.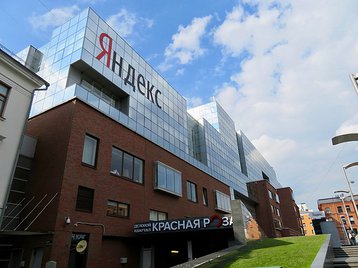 The sale was predicted back in March, when Yandex was caught up in sanctions over the war in Ukraine.
Although the company itself was not hit by sanctions, its deputy CEO Tigran Khudaverdyan was sanctioned by the European Union, and had to resign, as he was no longer able to work at Yandex, which is registered in the Netherlands for tax purposes.
Yandex itself was delisted from the New York Stock Exchange, and warned that it might default on its debts., as payments could be affected by sanctions
Khudaveryan was sanctioned because he attended a meeting of oligarchs at the Kremlin the same week Russia invaded Ukraine, and because of his involvement with Yandex News, which is accused of hiding information about the war in Ukraine from Russian citizens.
In March, Techcrunch said the sale of the division was well advanced, to VK, a social media site that is also accused of publishing Russia's version of the war. VK's CEO, Vladimir Kiriyenko a former vice president of Rostelecom, is also under EU sanctions, in December 2021.
Now a statement from Yandex has said that "the parties have come to an agreement in principle on a transaction," though technical and financial details must be worked out, and the transaction is also subject to the approval of Russia's monopoly regulator, FAS.
In its Q1 earnings yesterday, Yandex made an adjusted net loss of 8.1 billion roubles ($110 million). This will be due to the war, but as the invasion only happened five weeks from the end of the quarter, the full effect won't show till Yandex's Q2 figures.