Russian cloud and search giant Yandex warned that it might default on its debt, after it was suspended from trading on New York's stock exchange.
The company avoided immediately defaulting by paying a coupon due Thursday. Its Netherlands-based division transferred $4.7 million to holders of its $1.25 billion bond due 2025.
Yandex's debt has lost more than half its value in the past week, according to Trade Reporting and Compliance Engine (TRACE) pricing.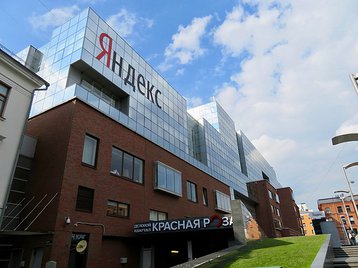 "None of Yandex N.V., any of our subsidiaries, any of the members of our Board of Directors or management or any of our principal shareholders is a target of sanctions," Yandex said in a statement.
"We are currently analyzing the new export controls and working closely with our vendors. None of the Yandex group companies operates in the defense, aerospace, or maritime sectors that have been specifically targeted."
It also admitted that a lot of companies in the US, UK, EU, and elsewhere have begun to suspend all supplies and services to customers in Russia, even if they are not directly sanctioned.
"We believe that our current data center capacity and other technology critical to operations will allow us to continue to operate in the ordinary course for at least the next 12 to 18 months," it said.
Yandex claimed that, as of February 28, Yandex had USD- and euro-denominated cash balances of approximately $615 million (of which a USD-equivalent of approximately $370 million is located outside of Russia) and approximately RUB 47 billion of ruble cash and cash equivalents as of February 28, 2022.
However, it warned that if it is suspended for more than five trading days, owners of certain bonds will legally be able to redeem their debt with interest.
"The Yandex group as a whole does not currently have sufficient resources to redeem the notes in full," it said.
Even if it could, such a significant expenditure "have a material adverse effect on our short-term financial position and liquidity and may affect our ability to meet our other obligations."