Russian bank Sberbank has sold its stakes in its cloud unit SberCloud as well as a number of other non-core digital services. Reports suggest this is to help those companies avoid sanctions placed on the state-owned lender.
The bank told Interfax it had exited investments in cloud services firm SberCloud, SMB-focused IT firm Evotor, video streaming service Okko, audio streaming service SberZvuk, and facial recognition software developer Speech Technology Center.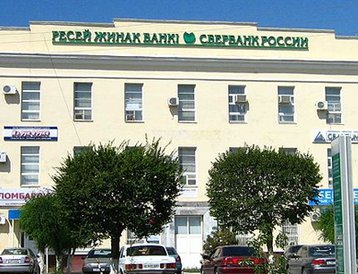 "As part of the strategy update, Sber is reviewing its shareholding in a number of assets. At the moment, Sber is not a shareholder in Okko, Sound, SberCloud, Evotor, and STC. The deal was made on market conditions," Sberbank told the publication.
Reports in the Russian press suggest this is to help those companies avoid sanctions placed on the state-owned lender as they have a number of foreign partners that could be forced to stop working with them if they remain under Sberbank.
The US Treasury imposed sanctions on Sberbank in April 2022 in the wake of Russia's invasion of Ukraine, saying it was "uniquely important" to the Russian Federation economy, holding about a third of all bank assets in the country. The UK has also sanctioned the bank, as well as imposing personal sanctions against several Sberbank executives.
Founded in 2018 by SberBank and Russian IT integrator I-teco, SberCloud provides cloud services from data centers in Russia to both Sberbank and its partners, as well as external customers. In October SberCloud launched its third availability zone in the Khimki area outside Moscow.
As well as a number of cloud, hosting, and infrastructure services, SberCloud operates and offers time on the Christofari and Christofari Neo supercomputers.
The sole owner of Zvuk LLC, Kinofon LLC, Cloud Technologies LLC, Okko LLC, Okko Sport LLC, and Speech Technology Center LLC is now Noviye Vozmozhnosti (New Opportunities), a joint-stock company controlled by former stock transfer agency representative Tatyana Portnykh.
The New Opportunities company was established in March 2022 and is registered in the StreamLine Plaza business center on Entuziastov Highway in Moscow. Portnykh reportedly has four more companies: Aktiv JSC, Consult Group JSC, Expert JSC, Probiznes JSC, all established this year.
Sberbank said it will maintain partnership relations with the companies and continue implementing joint marketing and operational activities.
Noviye Vozmozhnosti is "not affiliated with the Sber group" and is "not subject to the current US or EU sanctions," Sergei Shishkin, the acting CEO of Sber's former video streaming platform Okko, said in a letter to partners quoted by the RBC news website.
The value of the transaction(s) were not shared, but the deal was made on market terms, according to Shishkin.
In February, Sberbank announced plans to divide its entire non-banking business into separate entities; one for eCommerce, one for B2B, and another for B2C units.
Russia's main search firm, Yandex, has been forced to sell its media arm to VK (VKontakte), the company known as Russia's Facebook as a result of the economic impact of the war. Further rumors suggest the company could also sell its Search and Mail, though it has denied this.
International firms have also been winding down, halting, or selling off operations in Russia. Last month Schneider Electric announced it was to sell Russian operations to local management.
In September 2021, Sberbank announced plans to build 55,000 square meters (592,00 sq ft) data center in the Saratov Oblast. Cnews.Ru reports Sberbank owns another data center in the Yuzhny port, and announced plans to build another data center in the southeast of Moscow in October 2020.