Sberbank has announced plans to build a large data center in the Saratov Oblast, Russia.
Based in Moscow, the state-owned Russian banking and financial services company has broken ground on a new facility in the special economic zone in Balakovo, on the East bank of the Volga River. Balakovo is also home to a 4,000MW nuclear power plant.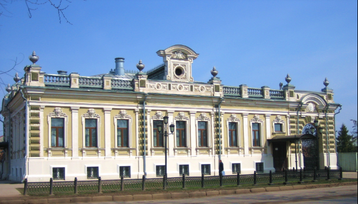 The company said the facility will have total area of ​​ more than 55,000 square meters (592,00 sq ft). The data center will comprise seven modules, each accommodating 500 19-inch 48 unit racks. Each rack will have 12 to 15kW of power.
Capable of holding at least 3,000 racks and approximately 120,000 servers, the facility will reach an estimated 82MW of capacity at full build out. Sberbank said it will be one of, if not the, largest data centers in Russia.
"The construction of the Data Processing Center in Balakovo has started today. This data center became the first stage in the development of the federal program for the construction of a network of regional data centers of the bank," said Stanislav Kuznetsov, deputy chairman of the Management Board of Sberbank. "I am sure that this project will not only contribute to the development of the region, but will also contribute to the development of human resources, creating up to 200 new jobs."
The facility is expected to have a PUE of 1.1-1.4 and will use an outside-air-based intelligent cooling system and a load management system designed to minimize power consumption.
First announced in December 2020, German Gref, President and Chairman of the Management Board of Sberbank said the new data center would help the bank serve its customers better and provide new jobs.
Construction will take place in three stages, the first of which will be completed in Q1 of 2023, the second stage will be completed in Q1 of 2025, the third stage will be completed in Q1 2027.
Cnews.Ru reports Sberbank owns another data center in the Yuzhny port, and announced plans to build another data center in the southeast of Moscow in October 2020.
More in Construction & Site Selection