Russian bank SberBank has launched its new supercomputer, the most powerful in Russia.
According to SberBank subsidiary SberCloud, the Christofari Neo system features more than 700 80GB Nvidia A100 GPUs and is capable of 11.95 petaflops of performance.
The supercomputer was named after, Nikolai Christofari, the bank's first-ever customer 180 years ago. The company's previous supercomputer, the 6.6 petaflops Christofari, was launched in 2019 and was previously Russia's most powerful HPC system.
Update: Christofari Neo's reign was short-lived, as an update to the Top500 list of most powerful supercomputers shows that a new Yandex system known as Chervonenkis is capable of 21.5 petaflops of performance, taking the title of most powerful in Russia.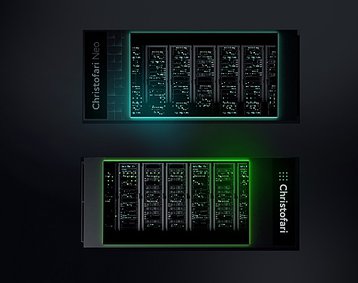 "The Christofari Neo supercomputer will enable Sber to bring computing speeds to the next level, unlocking new opportunities for us to implement breakthrough services and products with underlying cutting-edge technology," said David Rafalovsky, executive vice president of Sberbank, CTO of Sberbank Group, head of Technology.
In September, Sberbank announced plans to build 55,000 square meters (592,00 sq ft) data center in the Saratov Oblast. This week Rafalovsky told Reuters the company will continue to invest in technology.
"We are not constrained in terms of ability to invest, in terms of capital," Rafalovsky. "We are investing more now [than a year ago]. Our investments in core IT infrastructure and products overall went up."
As with the original Christofari, the new system will be available for commercial use through SberCloud; the two systems are integrated and customers will have access to both.
Founded in 2018 by SberBank and Russian IT integrator I-teco, SberCloud provides cloud services from data centers in Russia to both Sberbank and its partners, as well as external customers. In October SberCloud launched its third availability zone in the Khimki area outside Moscow.
"With the launch of the new Availability Zone, we are significantly increasing the reliability and functionality of the cloud platform, and I am confident that this will allow SberCloud to become an even more effective partner for the digital transformation of our customers," said Mikhail Lobotsky, Deputy CEO of SberCloud.
In July, Russian telco MTS launched its new 2.2 petaflops Grom supercomputer.