Russian telco MTS has launched a new supercomputer and plans to offer its services to customers through the cloud.
MTS Grom is an Nvidia DGX SuperPOD-based system and is featured on the latest Top500 list, where it ranks 240th. Based in an MTS data center, the system is equipped with 19,840 cores and is capable of a Linpack performance of 2.2 petaflops, features a total memory of 320 GB, and is equipped with NetApp NVMe storage.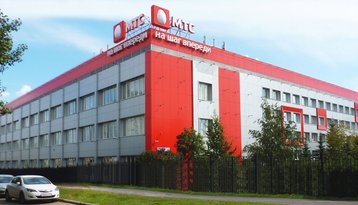 As well as using the system for its own development, the company plans to offer its services out to companies through the cloud.
"MTS is building a digital ecosystem for Russian companies. On the basis of MTS GROM, we will develop the most promising technologies related to artificial intelligence, big data analysis, and cloud solutions," said Oleg Motovilov, director of the MTS cloud business.
"The MTS GROM supercomputer is designed to improve the company's manufacturability, as well as to form the basis for future services that businesses and scientific organizations will be able to receive in the CloudMTS cloud, significantly saving money."
Grom is the third most powerful supercomputer in Russia, according to the most recent Top500 list. The most powerful is SberCloud's Nvidia-made 6.6 petaflops CHRISTOFARI system, followed by the 2.4 petaflops Intel-based LOMONOSOV 2 system based at Moscow State University's Research Computing Center and manufactured by Russian HPC firm T-Platforms.
Earlier this month MTS acquired Russian telecoms and communications provider Multiregional TransitTelecom OJSC (MTT) for RUB 5 billion ($68.5 million).