Sabre Corporation has terminated a global distribution agreement with Russian airline Aeroflot.
The Texas-based airline software giant is the IT backbone for ticket distribution and reservation services for carriers around the world. Aeroflot flights will not show up at travel agency websites or similar booking platforms, essentially cutting it off from passengers.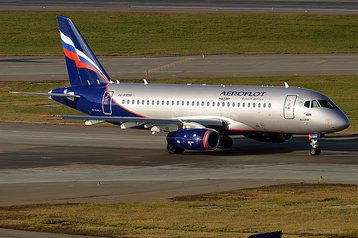 "Sabre has been monitoring the evolving situation in Ukraine with increasing concern," Sean Menke, Sabre's CEO, said in a statement. "We are taking a stand against this military conflict. We are complying, and will continue to comply, with sanctions imposed against Russia."
In 2017, Sabre signed with Aligned Energy as its primary data center provider, hosting out of a facility in Plano, Texas.
"Travel simply cannot happen without Sabre technology, and we are driven to transform the industry by delivering innovative ways to plan, purchase and enjoy the perfect travel experience," said Vish Saoji, Sabre CTO, said at the time.
Intel and AMD have halted chip sales to Russia, while TSMC has begun to reach out to Russian partners saying that it would no longer be working with them due to Taiwanese sanctions. Ericsson has suspended deliveries to Russia as it assesses what US and European sanctions mean for its business there.