Swedish telecoms OEM Ericsson has suspended deliveries to Russia as it assesses what US and European sanctions mean for its business there.
Both the US and European sanctioned semiconductor and telco equipment sales to Russia, following the country's invasion of Ukraine.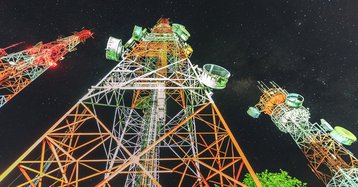 "We are now urgently reviewing how our business might be affected by the events and the sanctions imposed," CEO Borje Ekholm said in an internal memo seen by Reuters.
We are suspending all deliveries to Russia while we conduct our analysis."
The move comes after Ericsson shares fell precipitously after the company was forced to admit it had bribed ISIS to keep doing business in Iraq. Its actions led to contract workers being taken hostage. It is also linked to potential corruption in more than a dozen countries.
The pause in Russian deliveries comes just as Ericsson was ramping up a 5G rollout in the country. In October, it signed a strategic partnership with Russia's largest mobile network operator MTS to start building 5G masts across the vast nation - initially private networks, but then commercial LTE/5G-ready networks.
This December, Ericsson began auditing a location in Kaliningrad to set up a 5G base station factory.
Russia is planning to force telco companies to only use equipment built in the country. As a result, Finland's Nokia in November said that it would partner with local firm Yadro to build 4G and 5G base stations.