US chipmakers Intel and AMD have halted processor sales to Russia, after the West levied aggressive sanctions against the country for invading Ukraine.
The world's largest contract semiconductor manufacturer, Taiwan Semiconductor Manufacturing Co. (TSMC), has also begun to reach out to Russian partners saying that it would no longer be working with them due to Taiwanese sanctions.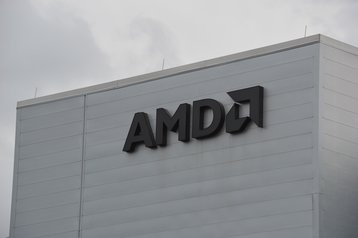 "Intel complies with all applicable export regulations and sanctions in the countries in which it operates, including the new sanctions issued by [the Office of Foreign Assets Control] and the regulations issued by [the Bureau of Industry and Security]," Intel said in a statement.
Technically, the US sanctions only appear to cover semiconductors used for military purposes, or dual-use chips that could cover both civilian and military. However, it is believed that Intel and AMD have enforced a blanket ban until they can decide which products would be impacted.
Last week, Taiwan said that it would sanction Russia, but it was not clear if that would cover its most important export - semiconductors. Now, TSMC has begun to tell Russian companies that they will not make chips for them.
That covers Baikal Electronics, the creator of Baikal chips. It likely also covers chips from MCST, Yadro, and STC Module.
Russia's own Mikron semiconductor manufacturing plant is capable of 65nm process node chips - what Intel was able to achieve nearly two decades ago. The company has been sanctioned, limiting its access to the latest equipment.
The US has also specifically sanctioned a number of Russian tech companies, including telecoms system integrator Syrus Systems, electronic components company Specelkom, electronics company Radiant Group, the Petersburg Electronic Company, electronics distributor Neva Electronica, and MicroComponent LLC.
The loss of sales to Russia will likely not be significant - according to the Semiconductor Industry Association, Russia counts for a fraction of a percentage point of global semiconductor sales.
Should the sanctions be lengthy, local supercomputer companies and data center firms may look to acquire equipment on the black market - as Iran does with its limited HPC deployments. The country also imports chips from China, but these are again not as advanced as those TSMC and Intel produce.