European telco Veon has announced it is seeking a buyer for its Russian operations.
The Amsterdam-based company this week announced that it is conducting a competitive sales process in relation to its Russian operations.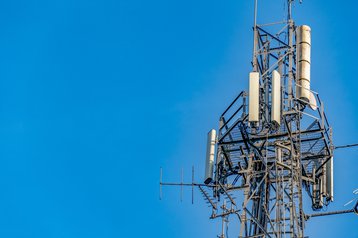 "Veon's management is currently exploring options in an effort to ensure that an optimal outcome is achieved for all relevant stakeholders, including Veon, its Russian operations, its shareholders, its creditors, its customers, and its employees working both in and outside of Russia," the company said this week.
The company operates the Beeline telecoms brand in Russia and is the third-largest mobile operator in the country.
Though Netherlands-based, Veon's historical roots are based in Russia. Russian telco PJSC VimpelCom was founded in 1992 in Moscow and launched the Beeline brand in 1993. The Netherlands-based VimpelCom Ltd. holding company was founded in 2009, and was renamed Veon in 2017. Today Veon operates telecoms brands across Europe and Asia, largely through its Beeline brand.
In an interview with Capacity, Veon CEO Kaan Terzioğlu said: "VimpelCom should be owned by Russian shareholders. We are in the middle of a process."
There has been "an ample amount of interest," he said, but wouldn't outline potential sale prices. The process should take one to two quarters, and Veon "will comply with international laws and regulations" in selling VimpelCom, as well as Russian laws.
Veon is the latest company to seek to exit Russia in the wake of the country's invasion of Ukraine.
Intel, AMD, Nvidia, and contract chipmaker TSMC have all paused sales to Russia. Google, Microsoft, and Oracle have suspended work in the country, along with Apple, Netflix, Sabre, SAP, Infosys, Atos, PayPal, Mastercard, and Visa.
Cisco, IBM, and HPE announced they would leave Russia. Siemens has said that it would leave the country, while Schneider Electric said that it is selling its Russian operations to local management. Intracom has also exited the country while Ericsson is in the process.
Local companies have also been affected. Companies including Yandex and SberBank have been forced to sell off non-core parts of the business, while Rostelecom stopped data center development at a number of sites amid equipment shortages. Some local operators have said they are or would consider building facilities outside the country - yet continue serving Russian companies - in order to avoid supply chain issues.