Hewlett Packard Enterprise (HPE) is leaving Russia and Belarus, months after the invasion of Ukraine.
The company suspended shipments and sales in the two aggressor countries in February, but will now proceed with "an orderly exit."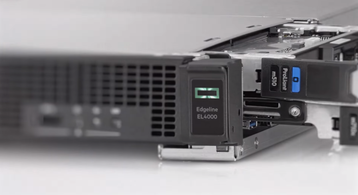 In a statement, the company said that "it is no longer tenable for us to continue operations in Russia and Belarus."
Stopping business in February cost the company $126 million in the second quarter, it said in its quarterly earnings report. It expects to have non-material charges in the current period due to the exit.
Blaming the exit, supply chain issues, and a strong dollar, HPE cut its earnings forecast and posted revenues of $6.7 billion (behind Wall Street predictions of $6.78bn), causing shares to fall more than six percent.
This week, IBM said that it would exit Russia.
Intel, AMD, Nvidia, and contract chipmaker TSMC have all paused sales to Russia. Cisco, Google, Microsoft, and Oracle have suspended work in the country, along with Apple, Netflix, Sabre, Ericsson, SAP, Infosys, Atos, PayPal, Mastercard, and Visa.
Last month, Siemens said that it would leave the country, while Schneider Electric said that it is selling its Russian operations to local management.