German multinational software corporation SAP said that it is further winding down its operations in Russia due to the country's unprovoked invasion of Ukraine.
In early March, the company halted new sales in Russia and Belarus and is now in the process of shutting down all cloud operations in Russia.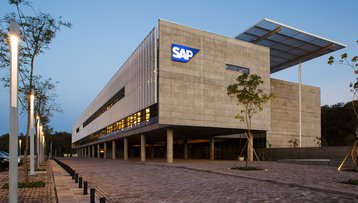 "The data in data centers belongs to customers, not to SAP," the company said in a statement.
"As part of our cloud shutdown, we have therefore given non-sanctioned companies in Russia the choice to have their data deleted, sent to them, or migrated to a data center outside of Russia. For those Russian companies who choose the migration path, we will not renew their contract upon expiration of the current subscription term."
For on-premise equipment, SAP plans to cease support and maintenance of its products in Russia. "We are evaluating multiple options to execute this decision, each of which will ensure we continue to honor our obligations to non-sanctioned customers," the company said.
"Existing customers in Russia using on-premise software will still be able to use their products," the company added.
SAP has contributed €3.7 million ($4m) to support Ukrainian refugees, and said it was donating software licenses to an NGO working with the State Enterprise Medical Procurement of Ukraine.
Intel, AMD, IBM, and Nvidia, as well as contract chipmaker TSMC, have all paused sales to Russia. Cisco, Google, Microsoft, and Oracle have suspended work in the country, along with Apple, Netflix, Sabre, Ericsson, Infosys, PayPal, Mastercard, and Visa.