Chipmaker Intel has fully suspended all business in Russia, in response to the ongoing invasion of Ukraine.
Following sanctions at the outset of the conflict in early March, the company paused product shipments to Russia and Belarus, but now said it was fully withdrawing. It has 1,200 employees in Russia.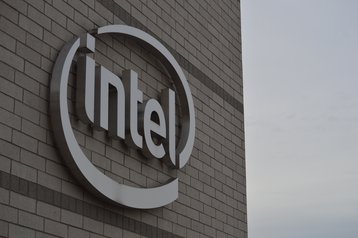 "Intel continues to join the global community in condemning Russia's war against Ukraine and calling for a swift return to peace. Effective immediately, we have suspended all business operations in Russia," the company said in a statement.
"Our thoughts are with everyone who has been impacted by this war, particularly the people of Ukraine and the surrounding countries and all those around the world with family, friends and loved ones in the region.
"We are working to support all of our employees through this difficult situation, including our 1,200 employees in Russia. We have also implemented business continuity measures to minimize disruption to our global operations."
The company has operated a large software development center in Nizhny Novgorod, and has employees involved in autonomous driving and chip design at its Moscow office.
Rivals AMD, IBM, and Nvidia, as well as contract chipmaker TSMC, have all paused sales to Russia. Cisco, Google, Microsoft, and Oracle have suspended work in the country, along with Apple, Netflix, Sabre, Ericsson, Infosys, PayPal, Mastercard, and Visa.