Meta, the company formerly known as Facebook, is to expand its Altoona, Iowa, data center again.
"Meta is again expanding its Altoona campus with two new buildings, which upon completion brings the total square footage to more than five million," the company said in a post announcing the news. "This is our seventh expansion announcement for the Altoona Data Center where we started building in 2013. When finished, this will make Altoona our largest operational data center in the world."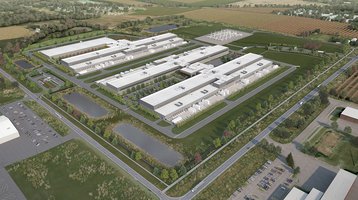 The company said that this round of build-out is expected to be completed in 2025 and will have seen the company invest more than $2.5 billion on the campus in total.
This is the second expansion announced for Altoona this year. In May the company announced it was construction two more buildings that would tak the campus a total of ten buildings and more than 4.1 million square feet (380,900 sqm). Those two buildings are due for completion in 2023.
Previous expansion announcements have come in 2019, 2018, 2017, 2016, and earlier.
2021 has seen Facebook invest heavily in its data center infrastructure, both in the US and abroad. This year the company brought its Eagle Mountain, Utah, and Huntsville, Alabama, sites online and broken ground on its new data center campus in Mesa, Arizona.
As well as new opening new campuses, the company has announced more than a dozen new data center buildings at its existing Altoona, Papillion, Prineville, Los Lunas, Huntsville, and Eagle Mountain campuses, totaling more than five million sq ft (464,500 sq m) of new space. The social media firm is also taking up to 250MW of capacity at QTS' Hillsboro campus in Oregon.
In Europe, the company is expanding its Odense campus in Denmark and has bought 212 hectares of land in Andrup in Esbjer. It also confirmed it was behind the long-planned Zeewolde data center in the Netherlands.