Facebook is planning to add two data centers to its Los Lunas campus, for a total investment of $800 million.
In return, the social media and advertising company has asked for $6.6 billion worth of industrial revenue bonds. IRB-financed projects are exempt from ad valorem tax, a tax based on the assessed value of an item, such as real estate.
A decision between the New Mexico village and Facebook is expected to be reached by mid-March. In its correspondence with Los Lunas, Facebook still goes by the pseudonym Great Kudu, originally created to obfuscate its identity while it sought tax incentives and lobbied states for entirely new tax breaks.
Kudu give me a tax break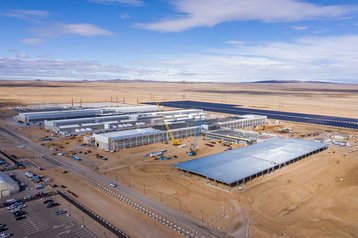 The Los Lunas Village Council approved the intent to move forward with the process to consider the new data centers and tax breaks in January. In March, it is expected to make a decision on the deal, which would mean two new data centers will begin worth within the next two years - and another four could come after that.
The company claims it will lead to hundreds of temporary construction jobs, and around 30 full time positions.
Facebook currently has three operational data centers at the site, and another three currently being built - with one set to be finished soon.
Los Lunas gave similar tax breaks for those sites, which are exempt from any property taxes for the next 30 years after receiving a $30bn IRB.
Facebook also receives tax breaks on the purchase of IT equipment, and New Mexico paid for Facebook's water rights.
The company has announced a number of major expansions to its US data center footprint in the past few months, growing its Alabama, Utah, and Texas sites, and nearing approval on an $800m DeKalb addition. Last year, Facebook deferred $3bn in infrastructure costs as it slowed building during the initial Covid-19 chaos.