The state of New Mexico may end up helping to pay for Facebook's water rights using public funds, as it continues the attempt to entice the social network to build a massive data center in the region.
Los Lunas village previously approved a $30 billion industrial revenue bond agreement that essentially waives all property taxes on the data center over a 30-year period, as it competes with locations in Utah in offering the best deal.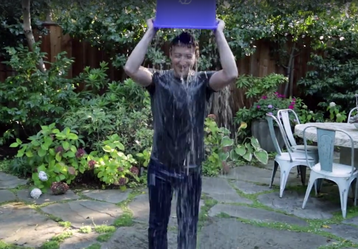 Swimming in it
Associated Press obtained a water and sewer service agreement that includes provisions to acquire water rights for the data center with money from New Mexico's closing fund, which had an available balance of about $50 million at the beginning of the year.
The Los Lunas village council approved the agreement in a unanimous vote. Village officials will not be involved in negotiations over how much money might be offered.
Should Facebook choose New Mexico, the water agreement would guarantee an initial supply of 1.5 million gallons a day for its first two data center buildings and up to 4.5 million gallons a day for its potential fifth and sixth buildings. The actual day-to-day water needs are expected to be lower, with the numbers including precautionary surplus.
Facebook has not revealed its actual water requirements.
In 2015, the village used an average of 2.8 million gallons of water a day to meet the needs of its 15,000 residents. Los Lunas Village attorney Larry Guggino told AP that the village could support Facebook's water usage as it has a permit with the state engineer's office that allows the diversion of roughly 5.6 million gallons a day from underground aquifers.
He said: "It will not cause us to have to, in any way, diminish our supply of water to our citizens at all."
Currently, water comes from four interconnected wells, but the city has plans for a fifth - which Facebook could help pay for.
This week's vote is just the latest in a string of moves to court Facebook. Rival state Utah, which initially offered a tax incentive potentially reaching $260 million, has stumbled recently after a vote against the tax break ended negotiations.
But Utah's West Jordan City is currently trying to restart talks, and hopes that it still has a chance to win the data center.