After pausing construction on several data center developments earlier this year, Facebook has announced it will defer as much as $3bn in infrastructure spend into 2021.
The decision comes as Covid-19 led to widespread shelter-in-place orders, and after workers at Facebook's Irish data center development were sent home after displaying flu-like symptoms.
Belt tightening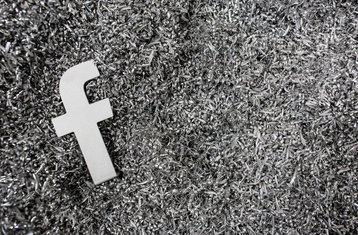 The social media and advertising company had originally planned to spend $17-19 billion on infrastructure, but now expects capital expenditures to be approximately $14-16 billion, due to a "significant decrease" in construction.
The company said that its existing investments in data centers meant that it was able to meet the current traffic surge.
"In Italy, for example, we've seen up to 70 percent more time spent across our apps," CEO Mark Zuckerberg said in an earnings call (via SeekingAlpha). "Instagram and Facebook Live views doubled in one week, and we've also seen time in Group video calling increase by more than a 1000 percent over March.
"Making sure that our services are stable and reliable during this period is a top priority. We're monitoring usage closely and adding capacity in our data centers where we can. The investments we've made in shared infrastructure that cover all of our different services over the years has helped us manage through this, but it has been a challenge while all our teams have been working remotely."
Despite the cutbacks, Facebook said that in the first quarter it spent $3.7 billion on data centers, servers, office buildings and network infrastructure.
It also entered into a $5.7bn deal to buy a nearly 10 percent stake in Indian telco Reliance Jio, and paid the last installment of its $5bn fine to the FTC for deceiving users about their ability to control the privacy of their personal information.
In the first quarter, it saw revenues of $17.74bn, and profits of $4.9bn. Shares in the company rose 10 percent in after-hours trading, due to signs that the company's ad business was stabilizing.