Facebook has confirmed it is developing an $800 million data center in Mesa, Arizona, first revealed in May.
The company said that is about to break ground on the new facility, which project documents detail will span 970,000 sq ft (90,000 sq m) in its first phase. At full buildout, the full site could span 3 million square feet (278,700 sq m).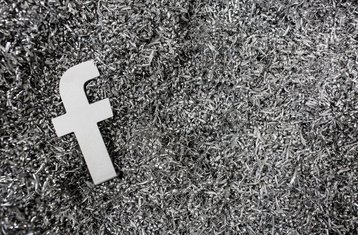 "We are thrilled to be breaking ground on our newest data center," Rachel Peterson, VP of Infrastructure at Facebook, said.
"Mesa stood out as a great location for a number of reasons. It has great access to infrastructure, opportunities for renewable energy development, strong talent for both construction and operations, and great community partners."
Facebook negotiated planning permission for the data center secretly, under the pseudonym Redale LLC.
During the planning phase, before Facebook was revealed as the applicant, critics like Mesa Vice Mayor Jenn Duff pointed to the huge water use of the data enter, in a region with increasingly low supplies.
"As we form Mesa's climate action plan and embark upon the first phase of the seven-state drought contingency plan, making cutbacks to agriculture, I cannot in good conscience approve this mega data center using 1.7 million gallons per day at total build out, up to 3 million square feet on 396 acres," Duff said, as the only vote against the project.
Facebook claims that it will restore more water than the new data center will consume. It has invested in three water restoration projects that will together restore over 200 million gallons of water per year in the Colorado River and Salt River basins.
"We know water is a precious resource and we continuously work to find ways to reduce our water use. That is why this data center will use at least 60 percent less water than the average and we are partnering with local organizations to restore water into Arizona watersheds," said Peterson.
"We're excited to be able to invest in water restoration projects that will not only restore more water than we use, but will help provide greater water security for the entire state."
The facility is expected to 'support' around 100 jobs, as well as 1,500 temporary construction jobs at peak.