A massive new data center is set to be built in Mesa, Arizona, after the City Council voted in favor of a controversial development agreement.
Critics noted that the huge facility would consume millions of gallons of water as the city and state struggle with dwindling supplies.
The company behind the project has hidden its identity, operating via the pseudonym Redale LLC.
Learn about how data centers can reduce water consumption at this week's DCD>Building at Scale virtual conference
Signs point to Facebook, but no definitive proof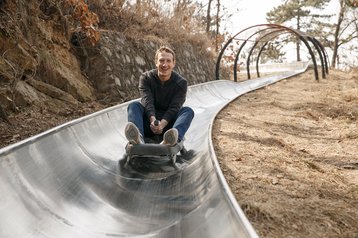 "I have very serious concerns about our water in Arizona," Mesa Vice Mayor Jenn Duff said during the council session ahead of the vote.
"As we form Mesa's climate action plan and embark upon the first phase of the seven-state drought contingency plan, making cutbacks to agriculture, I cannot in good conscience approve this mega data center using 1.7 million gallons per day at total build out, up to 3 million square feet on 396 acres."
Initially, the data center plans to use 550 acre-feet of water per year increasing to 1,100 acre-feet per year for Phase 2 and 1,400 acre-feet per year for Phase 3. An acre-foot is 325,851 gallons of water, so the Phase 1 facility would consume 180 million gallons of water a year, while Phase 3 would require 500 million gallons of water.
Duff pointed to new research by ASU's Kyl Center For Water Policy, which "warned that groundwater has been seriously overallocated allowing for unsustainable pumping that threatens the state's water future.
"They say that the state's leaders urgently need to reform Arizona's groundwater rules to safeguard these finite reserves and prevent aquifers from continuing to drop."
Further in the report, Arizona's Department of Water Resources said that water use "is over-allocated and the groundwater is overcommitted. The amount of groundwater rights issued and the amount we are pumping far exceeds our capacity, and Arizona will not reach its 2025 safe yield goal of preserving groundwater."
Noting that they lived in a desert, she added: "Our survival is at stake."
She added: "The water revenue and electric sales tax is quite attractive to Mesa, but please remember Council in our upcoming budget year we are approving over $250m over a five year capital improvement plan through the use of utility revenue bonds to add to our water infrastructure to face these demands. Besides that, our responsibility is well beyond revenue."
Mesa is already home to several large data centers operating or under construction, including Apple, Google, EdgeCore, CyrusOne, Digital Realty, NTT/RagingWire, and EdgeConnex.
Each facility in the Elliot Road Technology Corridor has different water requirements, with some primarily relying on air cooling.
The largest facility, the currently under construction Google campus, will consume one million gallons a day to start, and is allowed to increase that to four million as the site builds out.
To meet that demand, the company will receive half of its water from the Colorado River, which faces droughts. In 2019, lawmakers unveiled a contingency plan to try to get states that rely on the river to take voluntary conservation measures. The other half comes from on-site wells and water rights from ground and surface water.
"Data centers are not a responsible use of our water and it's time to stop and allow other forms of manufacturing and technology to infill in this area," Duff said.
Redale will not use the Colorado river, instead it will have to acquire water rights and transfer them to the City of Mesa.
Mayor John Giles said that this was contingency enough in a brief statement ahead of the vote. "I would also like to note that this is a very substantial project," he added.
Giles declined to disclose the true nature of the company behind Redale, but added that "the ultimate end user is a company that is famous for being a great community partner. In their other facilities, they have been contributing millions of dollars to the community above and beyond the tax revenue and the utility revenue."
While the full site could span 3 million square feet (278,700 sq m), project documents note that the first site will be 970,000 sq ft (90,116 sq m) and cost over $800m.
Both of those figures are in line with Facebook's rural hyperscale data center developments, with it building 970,000 sq ft facilities in Huntsville, Henrico, Newton County, and elsewhere. Each cost around $800m.
The company has also given out local community action grants, and spent a few million on community projects at its other data centers. In return, it has often received many millions in tax breaks (similarly, Google received around $16m in property tax breaks for its Mesa site).
Facebook was not immediately available for comment about whether it was actually Redale. Like other hyperscalers, it often uses shell companies to hide its identity during local contract negotiations.
The vote over Redale water rights was passed with six ayes, and one nay from Duff.