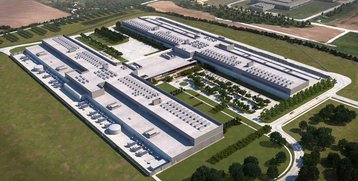 First announced in 2017, the facility was expanded from two buildings to six totaling more than 2.6 million square feet (242,000 sq m) the following year. FB says the facility will continue to be supported by 100 percent renewable energy through its investments in wind energy, including the Rattlesnake Creek Wind Farm in Dixon, NE.
Facebook has acquired more than 500 acres of land in Springfield to the south of the existing data center campus in Papillion. As a result, the company is renaming the facility.
"Now that we are part of both the Papillion and Springfield communities, it's time to update our name from Facebook's Papillion Data Center to Sarpy Data Center," the company said.
The expansion will add 100 new operational jobs, taking the total to 300, with up to 2,000 temporary construction jobs. Google also has a data center in Papillion.
The social network has been on a massive expansion spree in 2021; the company has announced eight new data centers at its Prineville, Los Lunas, Huntsville, and Eagle Mountain campuses, totaling almost 5 million sq ft (464,500 sq m) of new space.