Facebook expects to spend tens of billions of dollars on data centers, servers, and offices in 2022.
The company, which is undergoing a rebrand to Meta, said that it expected capital expenditures of $29 billion to $34 billion next year - up from $19bn this year.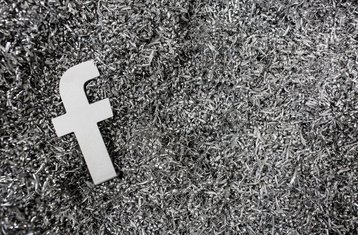 In its latest earnings call, chief financial officer David Wehner said that the increase in expenditure was "driven by our investments in data centers, servers, network infrastructure, and office facilities." This comes despite the fact that Facebook plans to offer remote work to staff, even after Covid-19 is under control.
Wehner added: "A large factor driving the increase in capex spend is an investment in our AI and machine learning capabilities, which we expect to benefit our efforts in ranking and recommendations for experiences across our products, including in feed and video, as well as improving ads performance and relevance."
The company did not break down how much would be spent on each area.
The planned investment will be Facebook's largest annual capex yet. Facebook first crossed the $1bn expenditure line in 2012, steadily increasing to $7bn a year by 2017.
The next year, costs jumped to $13.9bn, followed by $15bn in 2019. It had planned to spend around $19bn in 2020, but deferred $3bn in infrastructure spend into 2021 due to Covid-19.
That helped make 2019 its biggest capex year to date, with $4.5bn spent last quarter alone. Now, however, 'Meta' hopes to increase that spend by as much as 79 percent.
News of this surge in spending helped raise the share price of Facebook suppliers, including networking company Arista.
"This is a very positive read for Arista as Facebook is one of the two cloud titans that account for a large portion of Arista revenue," Evercore ISI analyst Amit Daryanani wrote in a note to clients. "This is also a positive for Cisco, to a lesser extent, as we think they may gain some share at Facebook in the 2022/23 time frame."