Low Earth Orbit (LEO) satellite broadband provider OneWeb is facing delays in launching its commercial service to the northern hemisphere.
Capacity reports that BT and other wholesale partners of the satellite company will start testing services in January with commercial services likely to be on offer several months later. The news means OneWeb will miss its original planned commercial service date of October 2021 by at least three months, and more likely five or six.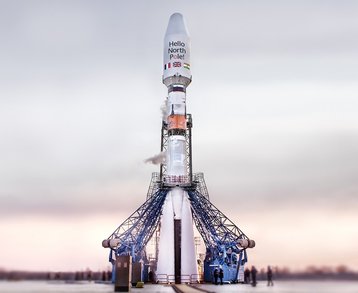 The company's executive chairman, Sunil Bharti Mittal, had previously said the services hoped to launch in the north by October 2021, before revising the plan to 'the end of 2021' reportedly due to semiconductor shortages.
One BT person said: "It's a bit too early to say when we will launch services for UK customers, and we're looking to do some lab and customer trials early next year."
OneWeb's total in-orbit constellation is currently 394 satellites of a planned fleet of 648. The company plans to launch a global service in mid-2022.
In recent weeks the company has signed new distribution deals with Australian telco Vocus and Field Solutions Holdings (FSG) and the UK's Excelerate Technology Group to provide satellite connectivity services to first responders, government agencies, and public sector organizations across the UK and globally.
The most recent FSG deal, announced last week, will see the rural broadband provider use OneWeb to provide connectivity to rural customers across Australia.
"This is an important milestone for Rural and Regional Connectivity as OneWeb's LEO satellite delivers business-grade satellite capabilities" commented Andrew Roberts, FSG CEO. "OneWeb's technology will help us further extend our reach across underserviced regions of Australia with "fiber-like" connectivity to the most out of reach places, accelerating our ability to deliver technologies such as 5G and IoT anywhere."
The LEO satellite firm has previously signed distribution deals with Airbus, Hughes and Peraton, AT&T, BT, SoftBank, Rock Networks, MOL, Alaska Communications, Galaxy Broadband, Pacific Dataport, Neom, and Tampnet.
SpaceX's Starlink has so far only signed a backhaul deal with Japanese telco KDDI, while Amazon's Project Kuiper has signed a deal with Verizon despite not yet launching any satellites.
Capacity reports that BT is also looking at SpaceX's Starlink to provide satellite broadband coverage. In September 2021, Elon Musk said Starlink was due to exit beta in October and it seems the company has dropped the 'beta' tag from its site but is struggling to fulfill orders for terminals due to the chip shortage.