Japanese telco KDDI Corp has selected SpaceX's Starlink for backhaul in remote locations across the country.
The company said it will use Starlink's Low Earth Orbit (LEO) satellite constellation to deliver broadband Internet to its 1,200 remote mobile towers as its network backhaul provider from 2022.
KDDI said it would be "able to offer an urban mobile connectivity experience to its rural mobile customers."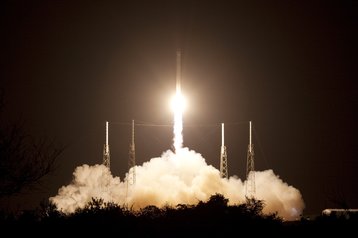 The MIC (Ministry of Internal Affairs and Communications) has issued an 'experimental license' to operate the ground station for Starlink service installed at KDDI's Yamaguchi Satellite Communication Center. Both companies have reportedly been conducting technical demonstrations to evaluate its quality and performance.
SpaceX is aiming to provide service both via wholesale agreements and direct-to-customer via satellite terminals. SpaceX CEO Elon Musk has previously spoken about the potential of his company's satellites for backhaul, but has made few such public announcements about actually winning business from telcos.
Rival LEO broadband provider OneWeb is solely targeting the wholesale market and has made a number of agreements with telcos and communications providers in recent months. In September alone the company has signed wholesale distribution deals with Hughes, Peraton, and AT&T. SoftBank and BT are also working with the company.
SpaceNews reports that OneWeb executive chair Sunil Bharti Mittal said this week that OneWeb is holding "dozens of conversations in very advanced stages" with other telecom partners and will partner with his telco company Airtel to cover India, Southeast Asia, and countries in sub-Saharan Africa.