OneWeb has signed a strategic agreement with AT&T to provide broadband access to the telco's customers and towers in 'remote and challenging geographic locations.'
The agreement will see AT&T leverage OneWeb's satellite technology capabilities when connecting to its enterprise, small and medium-sized business and government customers, as well as hard-to-reach cell towers.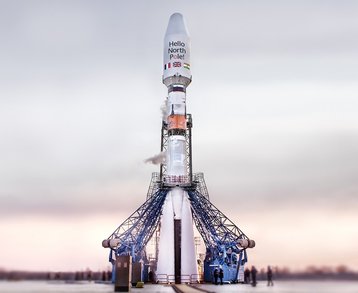 "Working with OneWeb, we'll be able to enhance high-speed connectivity in places that we don't serve today and meet our customers wherever they are," said Scott Mair, president, network engineering and operations, AT&T. "We're expanding our network with one more option to help ensure that our business customers have the high-speed, low-latency connectivity they need to thrive as the nation recovers from Covid-19."
AT&T business and government customers in Alaska and northern US states will be covered later this year. OneWeb will launch a global service by the end of next year.
"OneWeb's enterprise-grade network has a unique capability to serve hard-to-reach businesses and communities. Our work with AT&T will focus on how satellite technology can support improved capacity and coverage in remote, rural, and challenging geographic locations," said Neil Masterson, OneWeb CEO. "Today's agreement with AT&T demonstrates OneWeb's execution momentum and the confidence customers such as AT&T have in its services and offering."
SpaceNews reports that OneWeb executive chair Sunil Bharti Mittal, who announced the agreement in his Satellite 2021 keynote this week, said the "US market now has a huge distributor in the form of AT&T." Higher quality cellular backhaul "will allow [AT&T] to put up base stations where none exist today," he added.
Unlike rival Low Earth Orbit satellite firm Starlink, OneWeb is focused on wholesale agreements with telcos rather than selling directly to users.
The company has partnered with SoftBank, BT, Rock Networks, Alaska Communications, and Pacific Dataport. OneWeb investor Hughes Network Systems and the company also recently announced the US Air Force as a customer for a connectivity pilot project in the Arctic.
Mittal said OneWeb is holding "dozens of conversations in very advanced stages" with other telecom partners and will partner with his telco company Airtel to cover India, Southeast Asia, and countries in sub-Saharan Africa.