Low Earth Orbit (LEO) satellite provider OneWeb has partnered with telco BT to address rural connectivity in the UK.
The part-UK-owned satellite company and the formerly state-owned telco have signed a Memorandum of Understanding (MoU) to explore the 'provision of improved digital communication services to some of the hardest to reach parts of the UK.'
The two companies will look at how OneWeb's network can help BT improve capacity, mobile resilience, backhaul, and coverage in rural areas.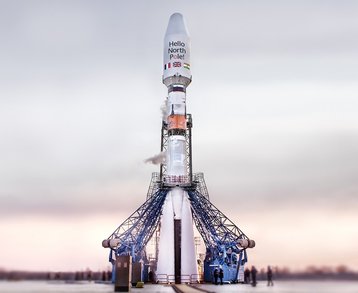 "This partnership is a huge sign of progress in the resilience and advancement of the overall telecom infrastructure in the UK," said OneWeb CEO, Neil Masterson. "OneWeb's network will be a vital means for bridging the last digital divides across the network and we are excited to be part of the solution with BT to expand the nation's digital infrastructure."
BT's CEO Philip Jansen added: "Our ambitious full-fiber and mobile commitments have put BT at the forefront of efforts to expand digital connectivity across the UK. Our agreement with OneWeb is an important step to understanding how that goal could be achieved in the future."
With its most recent satellite launch, OneWeb's satellites now cover all regions north of 50 degrees latitude, allowing it to provide services to the UK, Alaska, Northern Europe, Greenland, Iceland, continental US, the Arctic Seas, and Canada. Commercial service is expected to be rolled out before the end of the year, with the company aiming to make a global service available in 2022.
The company has been busy around partnerships lately, especially in the north of North America. This month OneWeb announced partnerships with Alaska Communications and Pacific Dataport; Both companies will use OneWeb infrastructure and sell its communications services in Alaska. The company has previously partnered with Rock Networks to serve the Canadian Armed Forces, while Hughes & OneWeb also secured US Air Force as a customer for an Arctic pilot project.
The company also recently applied to the Indian government for a license to provide satellite communications in the country.