SoftBank is testing the feasibility of providing Internet connectivity to a number of African countries, using space and stratospheric technologies.
The company SoftBank has signed a Memorandum of Understanding (MoU) with Smart Africa – a pan-African alliance between 30 countries – to deploy its non-terrestrial network (NTN) solutions to provide greater connectivity to the continent.
One of the Smart Africa initiatives is the Bulk Capacity Purchase Project; which aims to deliver affordable internet connectivity for African citizens through the large-scale joint procurement efforts of Smart Africa member countries.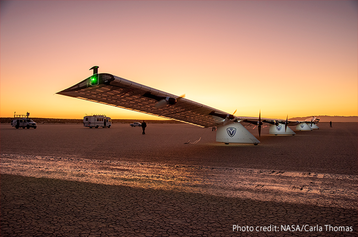 SoftBank's NTN offering includes geosynchronous earth orbiting (GEO) satellite NB IoT (narrowband Internet of things) services provided by Skylo, LEO satellite communications to be provided by OneWeb, and high altitude platform system (HAPS)-based stratospheric telecommunication platforms from SoftBank subsidiary HAPSMobile.
Under the MoU, further feasibility and demand studies will be conducted in the five African countries that have already expressed interest in the bulk capacity purchase: Djibouti, Egypt, Kenya, Morocco, and Rwanda. SoftBank and Smart Africa will also draw up implementation plans and consider potential market entries in the future.
"The vision of transforming Africa into a single digital market requires us to embrace partnerships, therefore we are honored to welcome SoftBank Corp. into the Smart Africa Alliance. Together, we will be able to inject further innovation into Africa's digital innovation as we move towards creating a Single Digital Market by 2030," said Lacina Koné, Smart Africa's CEO.
"We believe our NTN solutions will be extremely effective technologies to provide connectivity to African countries and regions that lack sufficient Internet access," added Hidebumi Kitahara, SoftBank Corp. VP and Head of the Technology Unit's Global Business Strategy Division. "With our NTN solutions powered by OneWeb, Skylo and HAPSMobile, we'll work closely with Smart Africa to provide telecommunication networks."
SoftBank has invested in a number of non-terrestrial communications in recent years. As well as owning HAPSMobile, the company has previously invested in OneWeb, Skylo, and Google's now-defunct project Loon, as well as Aerostat company Altaeros. It first announced its NTN offering in June.