BT and OneWeb have agreed terms for a new Distribution Partner Agreement, with OneWeb to provide Low Earth Orbit (LEO) satellite communication services across BT Group.
In June, the two companies signed a Memorandum of Understanding (MoU) to explore the 'provision of improved digital communication services to some of the hardest to reach parts of the UK.'
Under the MoU, the two companies were to look at how OneWeb's network can help BT improve capacity, mobile resilience, backhaul, and coverage in rural areas.
BT will test capabilities in its Bristol lab to demonstrate how they integrate with existing services, and plans to start live testing with customers from early next year.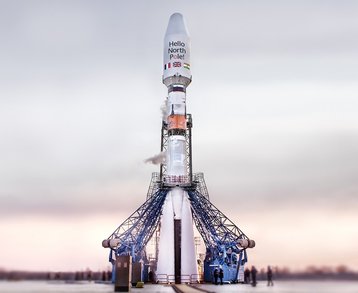 "Space is an emerging and enormous digital opportunity, and this is an important step towards harnessing its potential for BT's customers across the globe," said Philip Jansen, chief executive of BT Group. "We will put OneWeb's technology through its paces in our UK labs with the goal of delivering live trials in early 2022. Delivered securely and at scale, satellite solutions will be an important part of our plans to expand connectivity throughout the UK and globally, and to further diversify the range of services we can offer our customers."
The telco said current capacity levels mean initial trials will focus on its role as a supplementary, low latency backhaul solution to sites where additional capacity or a back-up solution is required, and to deliver improved resilience for business customers. As OneWeb grows its capacity BT will explore the use of satellite for IoT backhaul and Fixed Wireless Access in rural areas. The deal includes BT's Enterprise, Consumer, and Global units.
OneWeb's chief executive officer Neil Masterson said: "BT has taken the lead in the recognition of LEO satellite's advantage. We are delighted as this agreement with BT Group represents an important strategic partnership for OneWeb as we continue to make progress towards our operational launch."
OneWeb has signed deals with Hughes and Peraton, AT&T, SoftBank, Rock Networks, MOL, Alaska Communications, Galaxy Broadband, and Pacific Dataport. SpaceX's Starlink has so far only signed a backhaul deal with Japanese telco KDDI, while Amazon's Project Kuiper has signed a deal with Verizon despite not yet launching any satellites.