Satellite operator Eutelsat has invested an additional $165 million into OneWeb and upped its stake in the satellite broadband provider.
The French company initially invested $550 million into OneWeb in April. With the new investment, Eutelsat's stake in the Low Earth Orbit (LEO) satellite firm has increased from 17.6 percent to 22.9 percent, making it the second-largest shareholder behind Bharti, which owns 30 percent of OneWeb.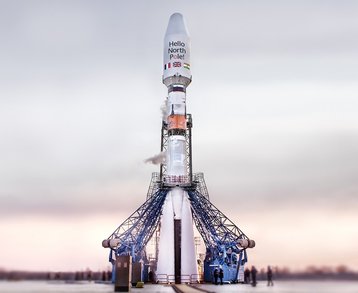 "We are hugely excited to grasp this opportunity to deepen our commitment to OneWeb," said Rodolphe Belmer, Eutelsat CEO. "The significant progress it has made in the run-up to its now imminent entry into service, together with the vote of confidence demonstrated by the commitment of both its investors and future customers, makes us even more convinced of OneWeb's right-to-win in the LEO constellation segment."
OneWeb is solely targeting the wholesale market and has previously signed deals with Hughes and Peraton. AT&T, SoftBank, BT, Rock Networks, Alaska Communications, and Pacific Dataport. OneWeb executive chair Sunil Bharti Mittal, has said that OneWeb is holding "dozens of conversations in very advanced stages" with other telecom partners and will partner with his telco company Airtel to cover India, Southeast Asia, and countries in sub-Saharan Africa.
OneWeb recently announced a new distribution deal with Canadian communications provider Galaxy Broadband to deliver satellite broadband services across Canada and the wider Arctic Region. Galaxy said the deal will augment its existing SDWAN of GEO satellite or Microwave connectivity by adding low latency service.
While it claims to have sold more than 100,000 consumer terminals, on the wholesale side rival LEO satellite firm Starlink has so far only signed a backhaul deal with Japanese telco KDDI.
Eutelsat this week also announced an agreement with Globacom to deliver broadband via satellite to businesses and communities in unconnected and underserved areas throughout Nigeria. The French satellite firm also turned down an unsolicited takeover offer from French telecoms billionaire Patrick Drahi to buy the company.