Eutelsat has turned down an unsolicited takeover offer from French telecoms billionaire Patrick Drahi.
The French satellite operator confirmed it had received an "unsolicited, preliminary and non-binding proposal" from Altice founder Patrick Drahi in "connection with a potential transaction on all of the company's share capital."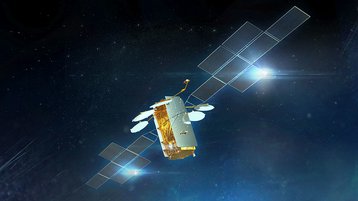 "The relevant governance bodies of Eutelsat Communications have unanimously decided not to engage in discussions based on the terms of this proposal," the company said this week.
First reported by Reuters, Drahi was exploring a deal that would have seen one of his investment vehicles take direct control of the Paris-listed satellite operator, which has a market value of around €2.3 billion ($1.96 billion) and is backed by state investor Bpifrance.
The company turned down Drahi's initial proposal as the price was reportedly deemed too low, but talks remained 'active,' according to Reuters.
Drahi took Altice private last year and recently became BT's largest shareholder. Eutelsat operates 36 satellites and recently took a $550 million stake in rival Low Earth Orbit (LEO) satellite firm OneWeb.
"It is impossible to say with any conviction why Eutelsat would be of interest to Patrick Drahi at this point," wrote Jefferies analysts in a note published by the FT. "In our view, Eutelsat has been in value territory for some time, but its candidacy for acquisition was far better suited to in-market consolidation."