Airbus and OneWeb have partnered to resell satellite broadband to European military forces.
The two companies have signed a distribution partner agreement to provide LEO satellite communication services for military and governmental use.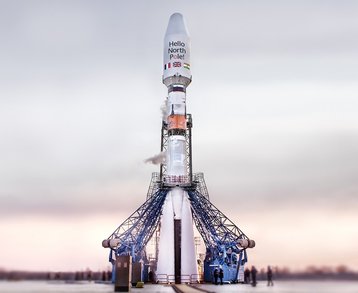 Airbus will offer new communication services utilizing the OneWeb constellation to select European and UK armed forces, and civil protection and security forces, from the end of 2021. The companies plan to develop a "complete range of secure services" dedicated to the specific needs of armed forces.
"With the OneWeb LEO constellation we can offer military customers real flexibility as we look to deliver the future integrated mesh networks, combat cloud, and information superiority that demand these new and innovative approaches," said Evert Dudok, EVP of Connected Intelligence at Airbus Defence and Space. "With this new offering based on the OneWeb constellation and Airbus technology, we will be the very first provider to offer this type of service to European forces."
Neil Masterson, OneWeb CEO added: "We are thrilled to expand our work with Airbus to meet the connectivity needs of European defense and security agencies on land, at sea, and in the air. Our network will enable secure, resilient, real-time communications for military and civilian government organizations, starting in the Arctic and expanding to global mobility use cases."
OneWeb expects its services to be available with global coverage of the Earth by the end of 2022 with a constellation of 648 satellites in low Earth orbit. The Airbus-designed OneWeb satellites are currently being produced at the Airbus OneWeb Satellites facility in Florida, US.
OneWeb has signed deals with Hughes and Peraton, AT&T, BT, SoftBank, Rock Networks, MOL, Alaska Communications, Galaxy Broadband, and Pacific Dataport. SpaceX's Starlink has so far only signed a backhaul deal with Japanese telco KDDI, while Amazon's Project Kuiper has signed a deal with Verizon despite not yet launching any satellites.
As well as developing satellites for firms, Airbus is working on its own High Altitude Pseudo Satellites (HAPS) for potential communication uses. British defense contractor Qinetiq began developing the Zephyr platform in 2003 and sold it to Airbus in 2013. In 2018, Airbus flew the Zephyr S from Arizona and remained aloft for 25 days 23h 57min. The company has made other successful test flights more recently, with three planes in service The company is close to a commercial deployment; Airbus recently completed a successful trial of HAPS-delivered broadband with NTT's DOCOMO.