SpaceX's Starlink services is to leave Beta and officially launch in October.
CEO Elon Musk took to Twitter this week to confirm the Low Earth Orbit broadband satellite constellation is close to launching globally.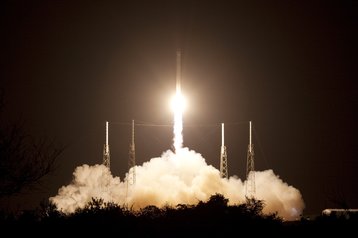 Work on Starlink started in 2014 under the project name STEAM. The service was first announced publicly in January 2015, with the first test satellite launched in May 2018. The first v1 satellites launched in May 2019 and the Beta service opened for registration in October 2020.
Beta services are currently operating in 11 different countries including the US, UK, and Canada, and Musk has previously said the company has shipped 100,000 terminals to customers.
The company had previously aimed to achieve global coverage by September; In June SpaceX president and chief operating officer Gwynne Shotwell said the company had deployed "1,800 or so satellites" and would achieve continuous global coverage in the "September timeframe."
Last week Japanese telco KDDI Corp selected Starlink for backhaul in remote locations across the country.
SpaceX is also due to launch Türksat's new 6A communications satellite. The new satellite is reportedly Turkey's first domestically-built communications satellite, having been built by the TÜBİTAK Space Technologies Research Institute. It is due for launch in Q1 2023.
Türksat's 5A satellite was also launched by SpaceX in January 2021, while 5B is scheduled for launch in the fourth quarter of 2021. Both were built by Airbus Defence and Space.