Rostelecom is developing a backup data center for the local government of Yekaterinburg in Russia.
The backup data processing center will be built for the government of the Sverdlovsk Region.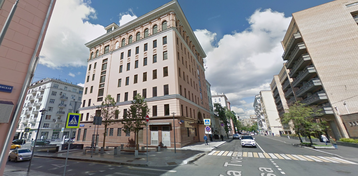 Ivan Pichugin, vice president & director of the Yekaterinburg branch of PJSC Rostelecom said: "Our team has already equipped the premises for the data center, having installed and launched all engineering systems. The total area of ​​the facility with the main technological and auxiliary premises was more than 200 square meters (2,150 sq ft)."
The new facility will provide the regional government with greater access to digital services and enable the authorities will be able to introduce new services
Dmitry Ionin, deputy governor of the Sverdlovsk Region said: "In the context of external pressure on our country, the issue of information security and data protection is becoming extremely important. As part of this task, we have decided to consolidate all our data in a single data center. This will allow us not only to be calm about the work of our services, but to significantly save money by attracting such a partner as Rostelecom."
Rotelecom first opened a Yekaterinburg data center in 2019. The company announced plans to add a further 216 racks and a total capacity of 2MW in late 2021 in a move that would double the capacity of the facility.
The company operates data centers in Moscow, Novosibirsk, St. Petersburg, Udomlya, and Chita. Further facilities are planned in Murmansk.
As well as opening a number of new facilities last year, the company recently announced plans for a 55MW hyperscale data center in Moscow.
However, sanctions imposed on Russia in the wake of its invasion of Ukraine have impacted the country's data center industry. The country faces a shortage of IT hardware as well as an exodus of IT workers.
Companies including Yandex and SberBank have been forced to sell off non-core parts of the business, while Rostelecom stopped data center development at a number of sites amid equipment shortages.
Rostelecom has an even harder job getting equipment than most Russian data center firms as it is also sanctioned by the US and UK governments, while the EU has sanctioned the company's president. Rostelecom confirmed to Kommersant that it was pausing projects "in order to wait for the market situation to stabilize."
Some local operators have said they are or would consider building facilities outside the country - yet continue serving Russian companies - in order to avoid supply chain issues.
More in Construction & Site Selection