Rostelecom is to build a new hyperscale data center campus in Moscow, Russia.
The Russian telco said its data center subsidiary Rostelecom DPC has acquired a facility in the Biryulevo area at Nikopolskaya street.
The company plans to construct four data center buildings totaling 40,000 square meters (430,500 sq ft) and 55MW of capacity.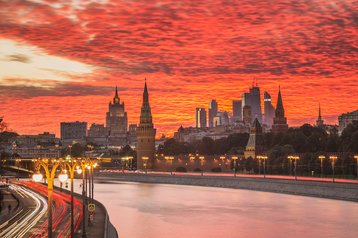 The first 1,000 racks are slated for commissioning in September 2022; the entire facility has a total planned capacity of 6,710 racks.
"The growing needs of government and commercial companies exceed the current volume of the data center services market. Our new large-scale project in Moscow will help to cope with the capacity shortage and will allow businesses to develop digital projects on a reliable technological base without restrictions on increasing IT resources, "said Yuri Samoilov, First Deputy General Director of Rostelecom-Data Center, General Director of DataLine.
Rostelecom opened another 5MW data center in Moscow to its existing NORD campus in October as well as facilities in St. Petersburg and Novosibirsk earlier this year.
Earlier this month Rostelecom announced it had acquired a 49.9 percent stake in Rostelecom Information Technologies (RTC-IT) from minority shareholders for RUB 4.5 billion ($60.1m), giving it complete 100 percent control of the company. Rostelecom Information Technologies (RTC-IT) provides a services to business and state clients under the 'IT As A Service' model.
Pavel Kaplunov, CEO of RTK-DC said: "We are pleased to have completed the acquisition of the remaining minority stake in RTC-IT at a substantially lower valuation than the market price of similar publicly listed data center and cloud services providers"
Elsewhere in Russia, Cnews.ru reports that the Ministry of Internal Affairs is to receive RUB 36 billion ($480 million) to develop a new data center in the country to host government services and eGov portals.
More in Construction & Site Selection