Russian telco Rostelecom has opened a new data center in St. Petersburg.
Located in the Kalininsky district of St. Petersburg, the 4,000 sq m (43,000 sq ft) facility is built to Tier-III standards and has a total capacity of 800 racks and a capacity of 7.4MW.
The company said the facility will offer hosting, cloud services, as well as redundancy and disaster recovery services in tandem with its data centers in Moscow and Udomlya.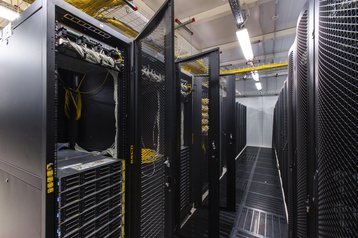 Vice-Governor of St. Petersburg Stanislav Kazarin said the new facility will be quickly filled as the needs of the city authorities in data storage are constantly increasing.
"In 2021, we are launching 23 thousand surveillance cameras, of which almost 18 thousand are intercoms. We are also launching 300 frontiers of photo and video recording, which also perform video surveillance functions. To store a 30-day archive alone, we will need a huge amount of data center capacity. And the city's overall need for data storage is enormous," he said.
"Our new data center in St. Petersburg will expand Rostelecom's geo-distributed network of data centers and will become a reference site in the North-West region," added Pavel Kaplunov, CEO of Rostelecom-DPC.