Russian data center firm Miran has begun construction on its Miran-2 data center expansion in St.Petersburg.
The increased facility on Evpatoria lane will have a total area of around 2500 square meters (27,000 sq ft), equating to more than 500 server cabinets. Work is expected to finish in April 2021 and take the total capacity to 1.5MW. Miran's investment for the expansion reportedly totals 1.1 billion Rubles ($14.9 million).
Register now for DCD's upcoming virtual conference on mission-critical operations, DCD>Control & Automate; 17–18 March 2021
Miran expands in St. Petersburg, plans another facility in Russia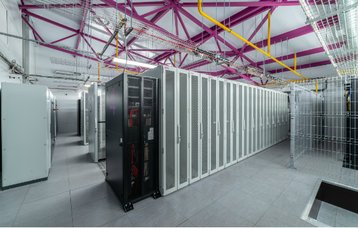 Comnews.ru reports that 15 percent of new server cabinets have already been leased, with negotiations underway to lease another 20 percent of the capacity.
"At the construction stage, we are ready to discuss with potential clients individual solutions for the placement of equipment: separate server rooms or enclosures, additional security systems, placement of high-density equipment, and energy consumption," says Yuri Gushchin, head of Miran's sales department.
Miran has two facilities in the city; Miran-1 is located on Pirogovskaya Embankment on the bank of the Great Nevka arm of the Neva river, with Miran-2 close by. Fedor Rusakov, Miran's head of marketing told Comnews the company is planning another facility.
"Within the next two to three years, Miran also plans to launch another site, but the location has not been selected at the moment. It could be either St. Petersburg or another city with a population of over one million in Russia," he said.