Rostelecom has launched a data center on DataLine's Nord Campus in northern Moscow.
Called NORD-5, the data center in northern Moscow comprises 1,500 sq m (16,145 sq ft) and hosts a capacity of 600 racks. Each rack has a capacity of up to 20 kW each.
The data center will be operated by Rostelecom Data Centers and by DataLine. DataLine was the country's second-largest data center provider until it was acquired by Rostelecom back in November last year.
State-backed telco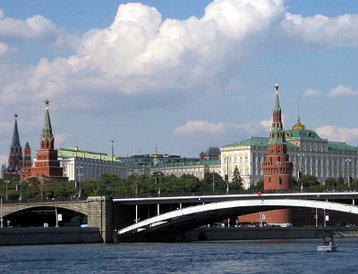 According to Rostelecom, NORD-5 is designed to meet Uptime's Tier III standards and eventually hopes to receive a Tier III certification for Design, Facility, and Operational Sustainability.
The Government-backed telco also announced the construction of another data center for opening in 2021. Currently unnamed, Yuri Samoilov the first general director for Rostelecom Data Centers said the data center would be a Tier IV facility with 2,000 racks. The telco is also expanding its portfolio of Tier III data centers and says it's commissioning facilities in Saint-Petersburg, Novosibirsk, Yekaterinburg, and Nizhny Novgorod.
Samoilov said: "We are seeing an ever-growing demand for commercial data centers in Moscow, which is the main driver for our data center offering and infrastructure development strategy. Our mid-term ambition for the joined Rostelecom Data Center and DataLine team is to expand the regional Tier III data center network across the entire Russian territory. By the end of the year, we have set for ourselves to commission new platforms in Saint-Petersburg and Novosibirsk, while the construction in Yekaterinburg and Nizhny Novgorod is progressing at full speed, nearly ready to start offering clients high-quality cloud products in addition to the traditional equipment service."
NORD-5 follows NORD-4 a data center constructed by DataLine in the suburb of Khimki, Moscow, back in 2015. The facility also comprises several hundred racks across two data halls. Before it was acquired by Rostelecom, DataLine was Russia's largest operator of commercial data centers. All facilities by DataLine are designed to Tier III specifications and housed on either of its two campuses in Moscow, 'NORD' or 'OST'.