The Russian Ministry of Communications has asked Internet companies to reduce video quality in their streaming services.
The move, which follows a similar effort in Europe, comes as networks face unprecedented strain during the Covid-19 pandemic.
Living with 720p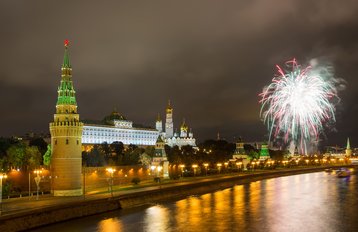 Ministry head Maksut Shadaev wrote to Russian Internet companies requesting they take measures to "optimize the content posted on the network," RBC reports. The Russian publication saw the letter he sent search engine and Internet portal Rambler Group, which was confirmed by the company.
Shadaev suggested deactivating the automatic playback function on sites and in applications and limiting the maximum level of video content playback quality. In mobile applications, video quality should be limited to 720p, while viewing on PCs limited to 1080p.
At the end of March, wired Internet use in Russia had increased by 10-30 percent compared with pre-coronavirus times, before Russia implemented a strict stay-at-home order.
It is not clear how much strain network providers are actually under, and how much reducing streaming quality will ease the situation. But earlier this year, the European Union urged providers to do the same, with Netflix, YouTube, and Amazon Prime Video among the services that reduced quality or bitrate in the country. Games companies including Sony PlayStation and Microsoft's Xbox shifted large game downloads to off-peak hours, as have CDNs like Akamai.
"In Russia, there are no problems with traffic, internal networks are not overloaded, it makes no sense to limit video quality," Karen Ghazaryan, director general of the Internet Research Institute, told RBC (translated).
"With such measures from the Ministry of Communications, traffic may decrease by a third, but users will not feel it, because the Internet works already well."