Rostelecom has opened a new data center in Moscow, Russia.
The Russian telco's Rostelecom-DPC unit opened the new NORD-6 facility on the company's campus located at Korovinskoe highway 37 this week. The 5MW data center's two data rooms will house 207 racks.
The NORD campus already houses five data centers with a total capacity of 3,764 racks. Built to Tier III quality, the telco said the new facility will offer colocation, telecom services, cloud infrastructure (IaaS) and services, backup, administration, and cybersecurity services.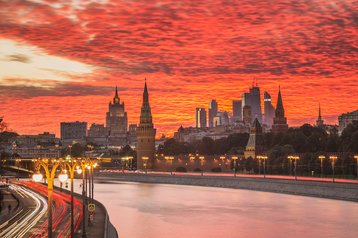 "There is a shortage of data center capacities in the capital market, and we strive to meet the growing demand from customers," said Yuri Samoilov, first deputy general director of Rostelecom-Data Center and general director of DataLine.
This year Rostelecom has opened new data centers in St. Petersburg and Novosibirsk. Samoilov added that as well as plans to expands the NORD site further in the future, the company aims to commission the first stage of a Tier IV data center with a total design capacity of 2,000 racks.
In June, Rostelecom said it was merging Rostelecom-DPC and DataLine to form a new service company DPC Technology Center (DPC DPC). Rostelecom DPC is the data center unit of the Russian telco, offering colocation services from a number of facilities across the country. DataLine is a data center operator acquired by Rostelcom last year that provides cloud and infrastructure from data centers in Moscow, St. Petersburg, Udomla, Yekaterinburg, Novosibirsk.
According to its latest press release, DPC DPC is a service company that is part of Rostelecom-DPC, and the operation of the new Moscow site is provided by the DPC DPC team.