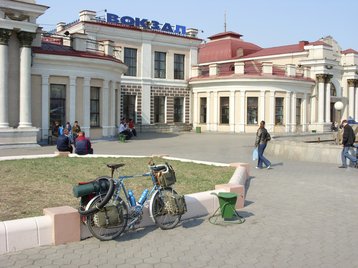 "Our team has been successfully cooperating with PJSC Rostelecom for several years," Andrey Pavlov, CEO of DataDome's CEO said (translated).
"This project was no exception, as a result of which a new data center was put into operation in Chita. We plan to continue successful cooperation with the largest data center operator in Russia for 2021."
The data center features ten racks, capable of 5kW each, along with an uninterruptible power supply system and six air conditioners.
The project, completed in December, took three months to complete, amid harsh weather conditions and logistical difficulties due to the remoteness of the region.
Chita is home to around 350,000 residents and is the capital of the Zabaykalsky Krai Russian Far East district. Located in the far southeast of the country, it is close to the Mongolian border.