Rostelecom is to build a data center in the Arctic in the northwest Russian region of Murmansk.
The Government of the Murmansk region said this week that the Russian telco will open a data center on the Kola Peninsula in mid-2022.
Murmansk is located in Russia's northwest with Finland in the west, the White Sea to the east, and the Barents Sea to the north. The peninsular and the region as a whole are almost completely inside the Arctic Circle.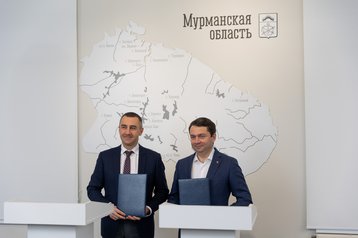 Rostelecom said it planned to start work on the creation of a data center either at the end of this year, or at the beginning of next. The planned completion date of the project is July 2022.
The facility is reportedly the first in the Russian Arctic, and the company will invest around 300 million rubles ($4.2m) in the project.
"We believe that the local centers located in the centers of the constituent entities of the Russian Federation will act as an additional locomotive for the digitalization of industry in the regions and the national economy," said Alexander Loginov, vice president - Director of the North-West macroregional branch of PJSC Rostelecom.
The facility will serve local businesses and Government, but specifications haven't been shared. Loginov explained that operating data centers in the polar circle can be more efficient as "the low temperatures of the Arctic climatic zone can reduce parts of the maintenance costs."
"The amount of data is radically increasing, so such a center will help store and process information," said Murmansk Governor Andrey Chibis. "The center is necessary for our business, which today is also very actively involved in reducing costs and increasing the efficiency and productivity of labor. "