CloudHQ has acquired land in San Antonio, Texas, to build a data center campus.
BizJournal recently reported that the firm has acquired about 123 acres of land in the Texas Research Park across the street from Microsoft's facilities in Bexar County.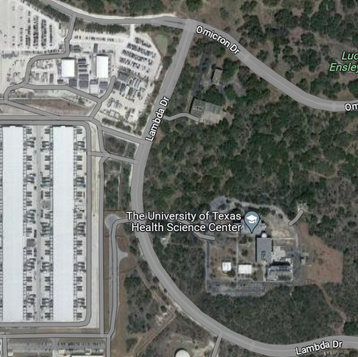 Citing local property deeds, CloudHQ acquired the land encircled by Lambda Drive and Omicron Drive and just east of Microsoft's data campus, from the University of Texas System.
Terms of the deal weren't disclosed. The site was previously home to a number of UT science labs until the center moved the facilities to its campus in the South Texas Medical Center last year, a UT spokesperson told the San Antonio Report. UT System reported still owns nearly 58 acres of undeveloped land next to the site.
BJ reports county filings suggest the company is considering multiple configurations of four or five multi-story data center buildings. The company is yet to comment on the purchase.
Microsoft operates a large campus at 15000 Lambda Drive, and is set to begin work on the latest building soon. The company recently completed another 79,385 sq ft data center at the Research Park campus, known as SAT46.
The company has another facility in development – known as SAT15 – in San Antonio at 3555 Westover Link. The facility is set to span 245,000 sq ft and will require an investment of $215.9 million; work is due to be completed in Q1 of 2024.
The company also owns a former Chevron Corp data center at 5200 Rogers Road it bought in October 2017.
QTS recently filed to subdivide a 48-acre tract of land in San Antonio just north of Microsoft's Lambda campus.
Amazon is also planning three data center sites in San Antonio; one facility, at Potranco Road, has been completed.
CloudHQ was founded in 2016 by DuPont Fabros Technology co-founder and CEO Hossein Fateh. The company has existing and planned data center developments in Culpeper, Ashburn, and Manassas, Virginia; Elk River and Minneapolis, Minnesota; Mount Prospect, Illinois; Oxfordshire, UK; outside Paris, France; and São Paulo state, Brazil.
On its website, the company also lists planned future developments in Queretaro, Mexico; Rio di Janeiro, Brazil; Milan, Italy; and Frankfurt, Germany. It has previously listed a planned development in Amsterdam, Netherlands.
More in Construction & Site Selection