A company with connections to CloudHQ is looking to develop up to 4 million sq ft of data center buildings on a 96.8-acre site in Loudoun County, Virginia.
First reported by DgtlInfra, the county Planning & Zoning commission is considering a proposal to increase allowed data center use on the Dulles Berry project site in Ashburn from 1,671,000 square feet (155,00 sqm) to a maximum of ~4,050,000 sq ft (376,000 sqm) and grant a Zoning Concept Plan Amendment (ZCPA) and Special Exception (SPEX) in order to allow the change.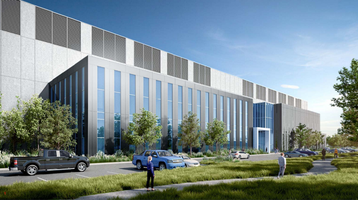 The site, at the intersection of Loudoun County Parkway (Route 267) and Shellhorn Road (Route 643), was seemingly once part of the larger 350-acre Du Pont-owned tract around 2010. The land is currently undeveloped, and the filings don't detail how many buildings the company would be looking to construct. The commission is due to meet to discuss the proposal later this week.
The application was submitted by DuPont co-founder Lammot J. du Pont and Vizsla Ventures LLC and includes references to a company known as Vu Ventures LLC. However, a now-removed internal company magazine from engineering firm Gordon Inc. -- which is featured in the planning documents as involved in the project -- notes the connection between the Dulles Berry project and CloudHQ.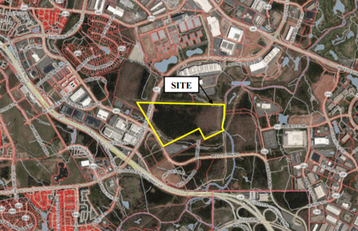 As part of the original 2018 proposal for data centers on the site – seemingly filed by an affiliate of QTS – the owners dedicated a 100-foot wide corridor along the eastern boundary line of the Property immediately adjacent to the Board Run to the county.
Plans for a Dulles Berry campus have seemingly been in the works since around 2018, according to other filings with the county; it has undergone several revisions involving the site's visual and environmental impacts. The site is features Digital Realty data center campuses to the west and north.
DuPont Fabros Technology co-founder and CEO Hossein Fateh stepped down from the company in February 2015, and in 2016 founded CloudHQ. The company says it has built and leased 2.4 million square feet and 320MW of data center capacity since its formation. In 2020 Fateh formed Cloud Capital to acquire, manage, develop, and operate data centers.
CloudHQ has existing and planned data center developments in Ashburn and Manassas, Virginia; London, UK; Milan, Italy; Frankfurt, Germany; and São Paulo, Brazil. The company is in the process of developing large-scale campuses in Mount Prospect, Illinois, and outside Paris, France.
More in Construction & Site Selection