Newly founded CloudHQ is set to launch a massive data center in Manassas, Virginia, a short distance from the data center hub in Ashburn. 
The Prince William County facility will hold 460,000 sq ft (42,735 sq m) of technical space, or a total capacity of 45MW, 35 of which will be leased to a single tenant. To date, no other single tenant has sought such a high capacity in a multi-tenant facility. Reports have identified the mystery company as Microsoft, but this has yet to be officially announced. 
The remaining 8MW will be made available to other clients, and will include a low-resiliency area with no electric redundancies, for non-critical uses such as cold storage. 
Super duper hyperscaler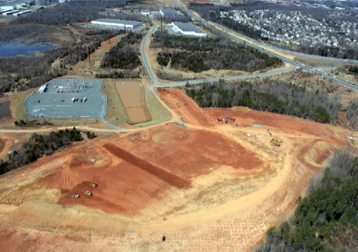 The company's founder and CEO Hossein Fateh told Data Center Frontier that this approach was part of a wider strategy to become something of a "development partner" to hyperscale providers, building custom data centers for anchor tenants seeking at least 20MW of technical space.
The DuPont Fabros Technology co-founder and CEO stepped down from the company in February 2015, and in 2016 founded CloudHQ, a 25 employee company which expects to compete with hyperscalers such as Digital Realty - who, incidentally, is in the process of acquiring DuPont Fabros. 
MCC1, located in the Manassas Corporate Center, contains 152 400kW Kyoto Cooling units, which the company expects will drive its PUE below 1.2, as well as 28 Cummins backup generators containing 200,000 gallons of fuel - enough for 48 hours. 
The facility has ISO parallel power design, which means that electrical loads can be shared accross multiple data halls, but all the while isolating the tenant from faults. 
To bring connectivity to the campus, the company build eight miles of fiber conduit along the Virginia State Route 234. 
The facility also holds CloudHQ's NOC and offices as well as additional office space for tenants.