Asia-focused private equity firm MBK Partners is reportedly looking at acquiring China's Vnet.
Bloomberg reports that MBK is considering making a bid for Chinese data center company Vnet Group Inc. (previously known as 21Vianet). The Hong Kong-based firm is in talks to team up with a partner on a joint offer for New York-listed Vnet.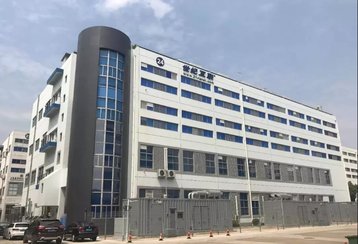 Vnet was already a potential target for other companies. April 2022 saw the company receive an acquisition offer from Chinese investment firms Hina Group and Industrial Bank Co., Ltd. Any bid from MBK would compete with that offer, though Bloomberg reports considerations are preliminary and an MBK-led group could still decide against pursuing a transaction.
Both MBK and Vnet declined to comment to the publication.
Founded in 1996, Vnet has more than 50 data centers in more than 30 cities across China. It counts Blackstone and Singaporean sovereign wealth fund GIC amongst its current investors. It is Microsoft's operating partner in China, operating several Azure regions in the country.
Founded in 2005, MBK has more than $25.6 billion in capital under management and focuses on investments in China, Japan, and South Korea. Its previous investments include banks, golf courses, and airports. Earlier this year it invested 200 billion won ($167 million) in South Korean cloud services company Megazone Cloud Corp alongside IMM Private Equity.
Rival bidder Hina has previously invested in JD.com's JD Property subsidiary, which develops and manages infrastructure including logistics warehousing, data centers, and renewable energy infrastructure. Yunming Shao, Managing Director of Hina's Private Equity department, was previously president of the overseas business department in what was then 21Vianet.
A number of Chinese and southeast Asian companies have been eyeing data center sales in the last 18 months.
Last September, Bloomberg reported that PLDT was considering selling its ePLDT/Vitro data center business for around $500 million. However, the company's chairman recently suggested the company had cooled on the idea following the sale of a large number of cell towers.
Globe Telecom recently announced it was selling a stake in its newly-spun out data center business to STT GDC and Ayala Corp after reports had circulated about a potential sell-off.
Ooredoo's Indonesian Unit PT Indosat was also reported as considering a sale of its data center business in September, later announcing BDx as the preferred bidder. The deal has now seemingly closed.
Thai conglomerate Charoen Pokphand Group was reported in September 2021 as looking to sell its TrueIDC unit; more recent reports suggest a partial sale is being considered.
Following rumors about seeking a sale in April 2021, DigitalBridge acquired PCCW's data center unit in July 2021, comprising facilities across Hong Kong, mainland China, and Malaysia now under the Vantage moniker.
GLP was seemingly close to a sale of its data center business to GDS last year, and is still looking for an investor to take a stake in the unit.
Bain Capital-backed ChinData is also reportedly exploring a sale, with GDS and EdgeConneX cited as interested parties.
Malaysian telco Time Dotcom is looking to sell its Aims Data Centre unit, with DigitalBridge, I Squared Capital-owned BDx, Stonepeak-backed Digital Edge, Temasek Holdings' STT GDC, and Equinix all suggested as potential bidders.