Chinese data center firm ChinData Group Holdings has reportedly received preliminary takeover interest from other firms in the industry,
Citing 'people familiar with the matter', Bloomberg reports GDS Holdings Ltd. is considering a bid to combine with the Bain Capital-backed company.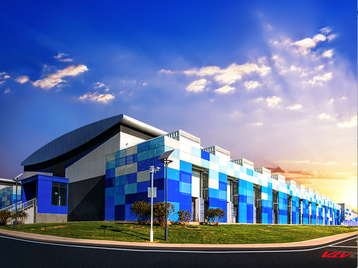 EdgeConneX, backed by private equity firm EQT, could also weigh potential bids for the company. However, Chindata's board hasn't yet considered any proposal, according to the publication.
Representatives for Bain and EQT declined to comment to Bloomberg, while representatives for Chindata and GDS didn't immediately respond to requests for comment.
ChinData operates 15 data centers in China and Malaysia comprising 361MW of IT capacity in-service, according to its latest quarterly earnings report. Its facility in Malaysia is run through subsidiary Bridge Data Centres, which is also building a site in India.
Bain bought Chindata in 2019 from Wangsu Science & Technology Co. and merged it with its portfolio firm Bridge Data Centres. Its CEO Jing Ju has stepped down abruptly at the end of last year, with executive vice president Fei Xu becoming interim CEO.
GDS, founded in 2006, operates dozens of data centers across Shanghai, Beijing, Shenzhen, Guangzhou, Chengdu, and Hong Kong; in its most recent results the company said it had 487,883 sqm of colocation space in operation.
December 2021 saw EdgeConneX make a 'strategic investment' in Chinese data center firm Chayora.
The news comes amid potential deals for a number of Chinese operators. Vnet, the Chinese data center firm previously known as 21Vianet, recently received an unsolicited acquisition offer from Chinese investment firms Hina Group and Industrial Bank Co., Ltd.
Singapore-based GLP, which is developing a number of data centers across China, was recently rumoured to be an acquisition target for GDS before reportedly pivoting instead to look to raise about $500 million from investors in exchange for a minority stake in the platform.
Chinese data center developer Hotwon Group is also reportedly looking to raise about $300 million in fresh funding to help fuel expansion across the country in a deal that could value it at around $1.5 billion.