Edge and hyperscale data center company EdgeConneX has made a strategic investment in Chinese data center firm Chayora.
As part of the investment, the companies will partner to offer services out of Chayora's existing data centers in China, with plans to expand further across the mainland.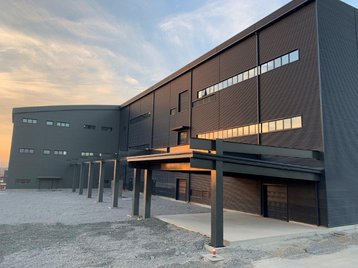 Chayora currently operates a hyperscale, carrier-neutral data center campus in Tianjin near Beijing and is building a campus in Shanghai.
The two campuses can jointly scale to over 200MW IT load with "access to" 100 percent renewable energy, the company said.
"As our customers look for solutions in the APAC region, it's vital that we include a data center presence and team in China," said Randy Brouckman, CEO of EdgeConneX.
"The investment in Chayora provides EdgeConneX customers with an ideal data center partner that can support their digital infrastructure requirements in China. At the same time, the EdgeConneX global platform can support Chinese firms that have international requirements."
Earlier this year, EdgeConneX formed a joint venture with Adani Group to develop up to 1GW of data center capacity across India.
It also said that it would expand six of its facilities across the US, as well as in Chile, Spain, and Ireland. This August it acquired Israel's Global Data Center company, which operates two sites.
The scale of the company's investment in Chayora was not disclosed. Chayora raised $180m from Actis Asia Real Estate Fund in 2019.
"China represents the largest and one of the most challenging markets for global digital infrastructure users and through the team we have built in Chayora, we can address all demands, to any scale for the world's largest data center customers," said Oliver Jones, CEO of Chayora Holdings.
"We are therefore delighted to bring EdgeConneX in alongside our existing institutional investment partner Actis as the global reach and recognition of the EdgeConneX track record and approach will help accelerate our expansion. We are also excited by the investment deal we have agreed in terms of assured capital availability at 'China-scale' to suit the characteristics of our principal market."