EdgeConneX has agreed to acquire Israeli-based Global Data Center.
Founded in 2013, GDC operates two subterranean data centers near Tel Aviv. Terms of the deal were not disclosed, but local media report a price tag of around $200 million.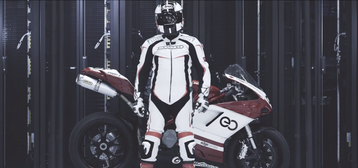 Global Data Center operates one 4,500 square meter (48,400 sq ft) data center in Herzliya, and this year opened its second facility in Petah Tikva.
That site, built for $30m, spans 6,000 sq m (64,600 sq ft) in its first phase, with 15MW of power available.
"I am pleased to announce the expansion of the EdgeConneX global footprint to the Middle Eastern region with the acquisition of GDC," said Randy Brouckman, CEO of EdgeConneX.
"As always, the company's focus is on its customers and providing them with the capacity they want, where they want it, and when they want it. In the case of Israel, GDC's talented leadership team, strong operational track record, and existing infrastructure helps us accelerate meeting these requirements by providing a ready-made solution with a premium platform that is already well established in the market."
Investment group EQT Infrastructure acquired EdgeConneX in 2020, helping fund its global expansion.
In addition to adding 20MW to six US data centers, the company is building new data centers in Spain and Chile. This year, it also announced a new joint venture in India with Adani Enterprise to develop 1GW of data center capacity in the country over the next 10 years.
"EdgeConneX brings over a decade of experience building out a global data center platform that includes approximately 50 data centers in over 40 markets around the world and spans everything from hyperlocal Edge facilities to hyperscale data center campuses," Moshe Lasman, Global Data Center founder and CEO, said.
"Together, we will be able to best serve the local data center infrastructure needs in Israel and global requirements anywhere in the world."