PLDT, one of the biggest telecoms companies in the Philippines, is considering selling its data centers, with a potential estimated value of $500 million.
The Philippine Long Distance Telephone Company has ten facilities, with a combined capacity of 72MW. According to Bloomberg, the company is taking advice on a potential deal to sell them, following in the footsteps of a large number of other telcos who have stepped away from serving the colocation sector and managing their own data centers. Separately, PLDT is considering selling its cellphone towers.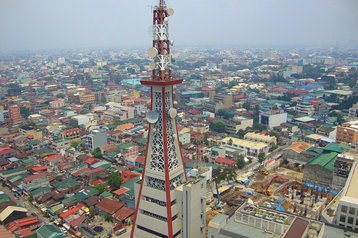 Ten PLDT facilities up for sale?
The ten data centers, run by a subsidiary called ePLDT, could be worth $500 million, according to anonymous sources who spoke to Bloomberg. JP Morgan Chase has reportedly been asked to advise on a potential deal in which PLDT would sell the freehold for the sites and lease back its space in the data centers. Neither company has commented, and Bloomberg's sources say the company may decide to keep them.
However, according to other reports, PLDT is also considering a similar sale-and-leaseback deal with its cell towers, which could raise as much as $1 billion, according to Bloomberg.
Like other telcos, PLDT has spent considerable effort expanding its data center estate, but communications companies have found that running data centers isn't necessarily their core business.
In April, it was reported that Hong Kong communications company PCCW was considering selling its data centers for $1 billion; they eventually went to DigitalBridge for $750 million.
PLDT has the backing of NTT, the Japanese telecoms company which also has its own data center arm building and operating hyperscale and wholesale colocation facilities.